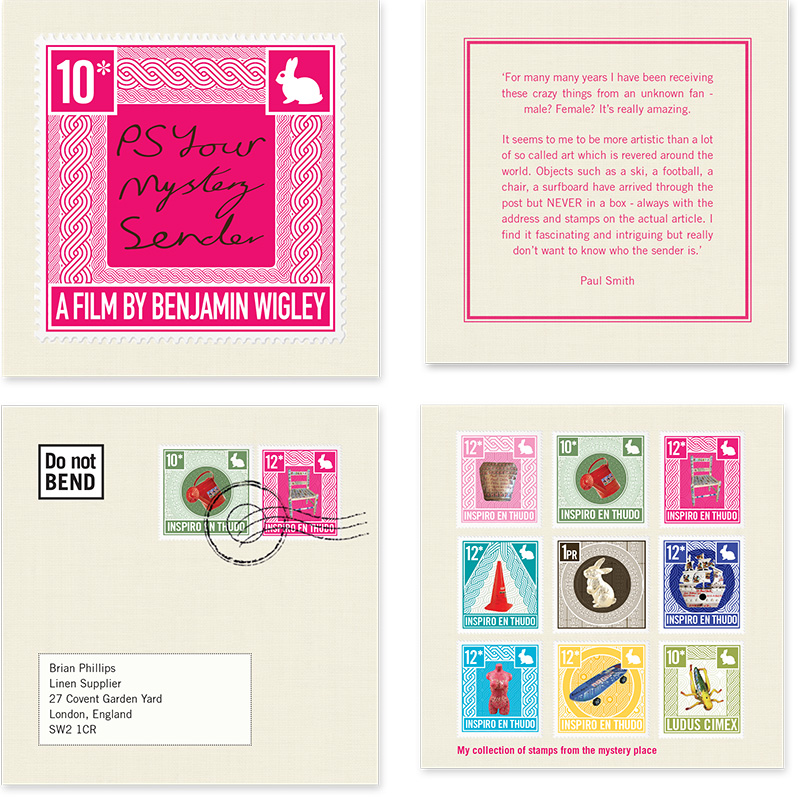 Design of a DVD sleeve for a film about Paul Smith, the fashion designer. Set for an interview.
"Objects such as a ski, a football, a chair, a surfboard have arrived through the post but NEVER in a box – always with the address and stamps on the actual article. I find it fascinating and intriguing but really don't want to know who the sender is." Paul Smith.
My response was to create stamps from a mystery country celebrating the sent objects, leaving the receiver wondering where is the magical place the DVD has come from.