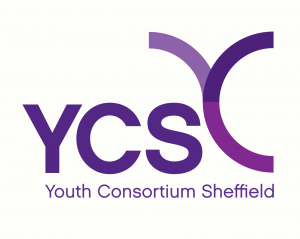 YCS is a social enterprise serving the needs of Sheffield children and young people (8 to 25 years), aimed at gaining them employment.
They wanted a strong yet approachable mark that would appeal to professional bodies (in order to secure contracts) and those they represent. We decided to combine the Y and C into a dynamic shape inspired by a child jumping. Since it's a consortium the identity would represent the different parts of the organisation.
The Youth Consortium secured Positive Activities for Young People funding from Sheffield City Council and delivered a range of locally accessible activities through the member organisations.